THE DOUBLE DELTA RANCH
BIG TIMBER, MONTANA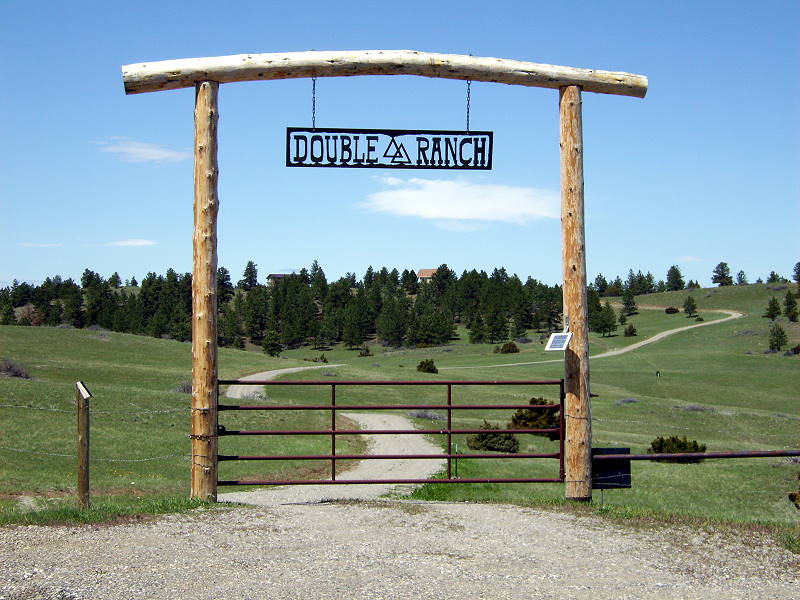 LOCATION & ACREAGE
This property is uniquely located in South Central Montana only 3 miles from the town of Reed Point, easily accessed by Interstate 90 being only 56 miles west of Montana's largest city of Billings. Reed Point offers a school system of K-12, churches, post office and is home of the famed "Great Montana Sheep Drive." Basic services are available at Big Timber, Montana, 21 miles to the west and Columbus, Montana, 19 miles to the east.
There are 196 +/- deeded acres of which approximately 45 are timbered ponderosa pine and the balance rolling grassland.
AREA, LANDSCAPE & WATER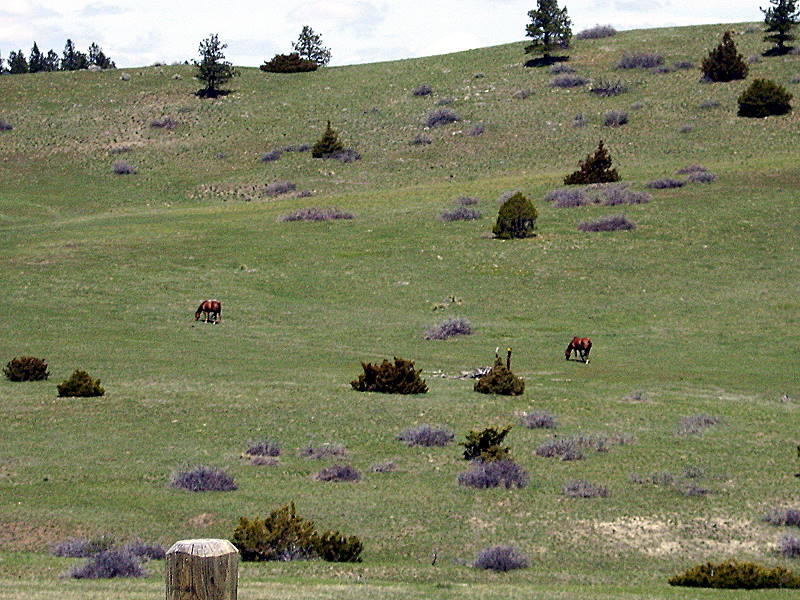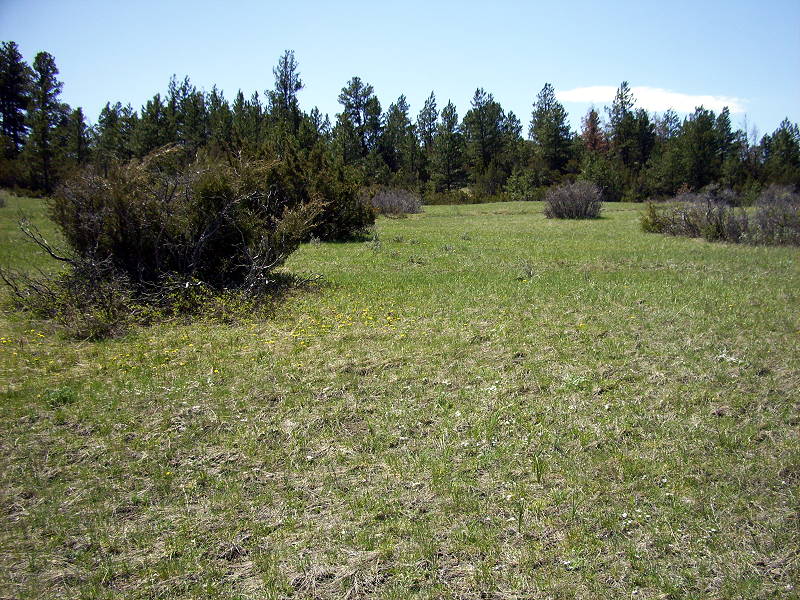 The area is generally rolling topography broken by small streams and waterways sloping toward the Yellowstone River to the north. Rock outcrops and timbered slopes give rise to beauty and the feeling of seclusion. The local landscape offers pronominal views looking southerly to the magnificent Beartooth-Absaroka Mountains and north westerly to the grandeur of the Crazy Mountains. Lower your eyes and view the meandering Yellowstone River.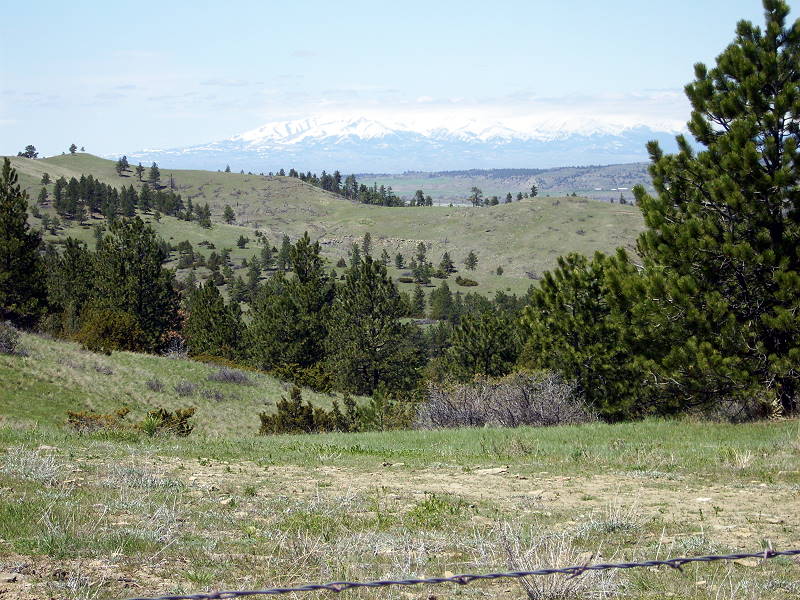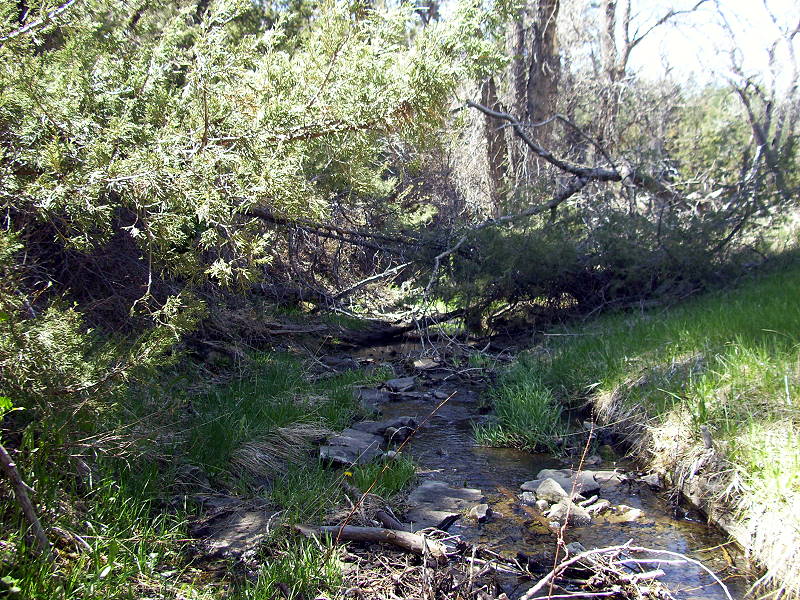 Water for livestock is provided generally by easements to flowing spring creeks on the north and south of the ranch. Domestic and livestock water at the improvements from a very good well tested flowing 15 gallons per minute.
IMPROVEMENTS
Call it a cabin or call it a home; your choice but it is 1,152 sq. ft. of finely crafted living. Open living designed kitchen, dining and living area with awesome use of windows to capture evening sun and views galore. Two nice bedrooms and bath with no wasted space. The outdoor lifestyle continues with lifetime composition decking and stairs, rock garden and rock décor and plastic lined gravel walkways to accent nature. The walk out lower level or better yet drive out is a 3 car finished garage, large enough for storage and 4-wheelers with nice gravel based drive up area.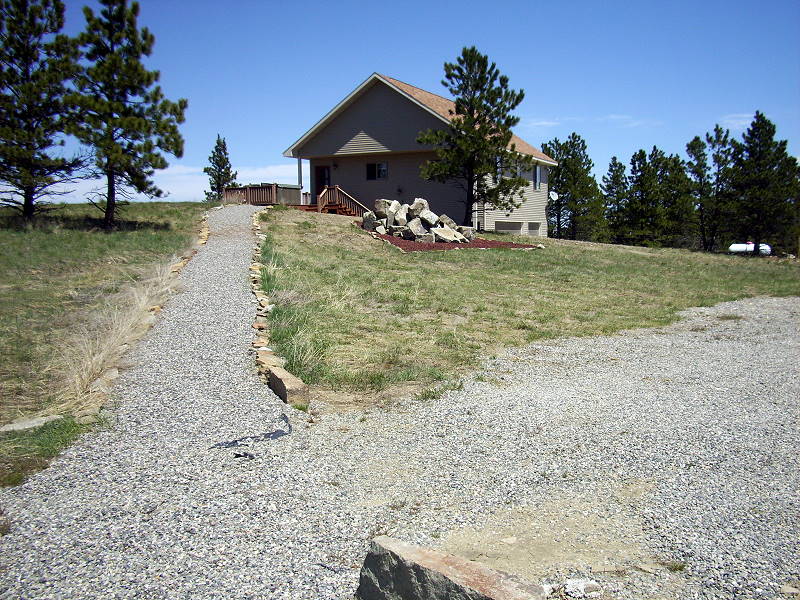 Horses are important here, so a new 4-stall barn is in place with associated paddocks, heated waterers, nice tack room and 138 ft by 72 ft training arena.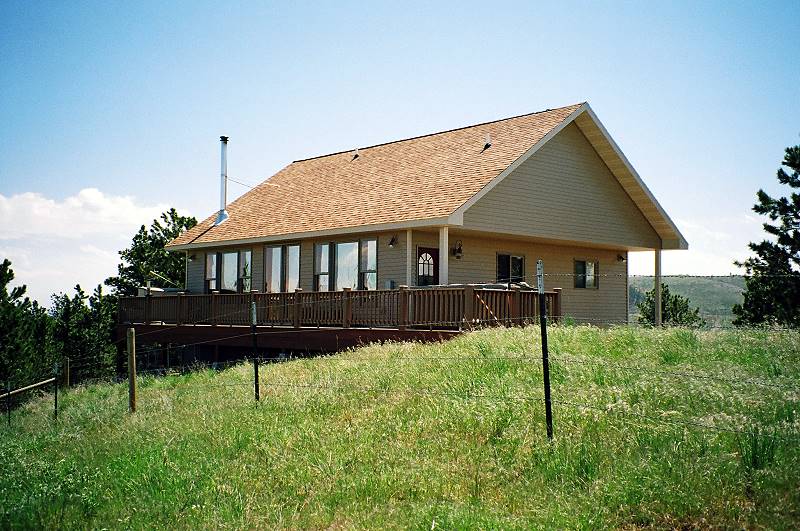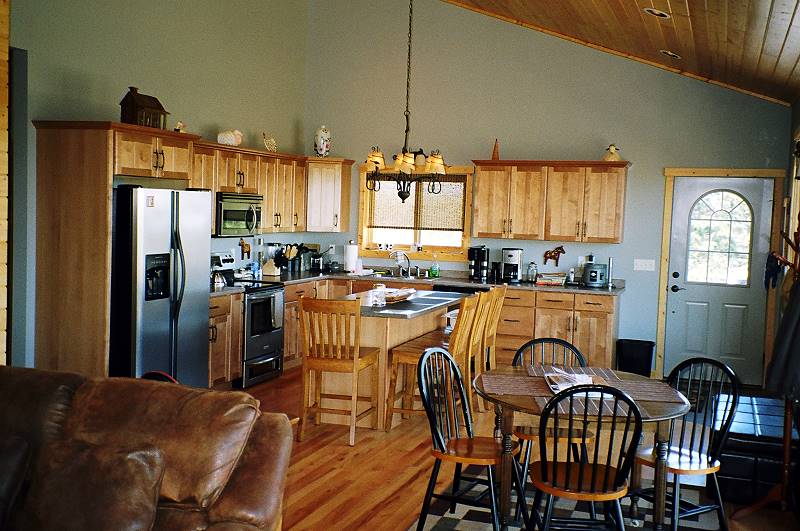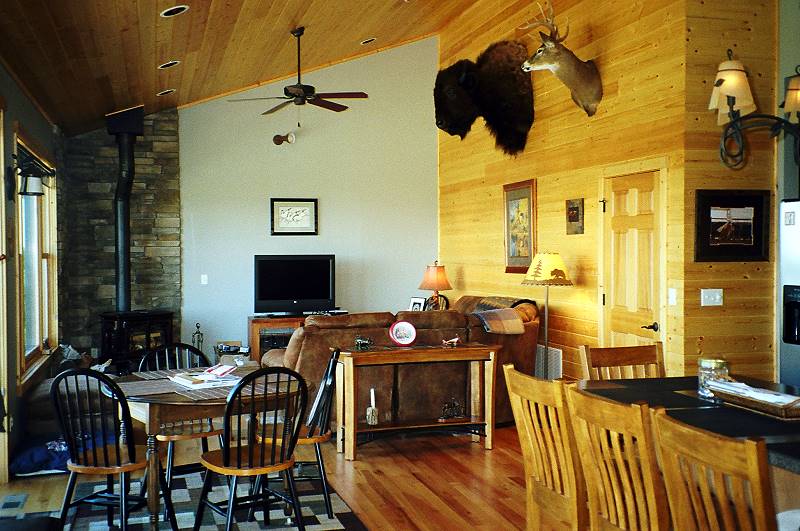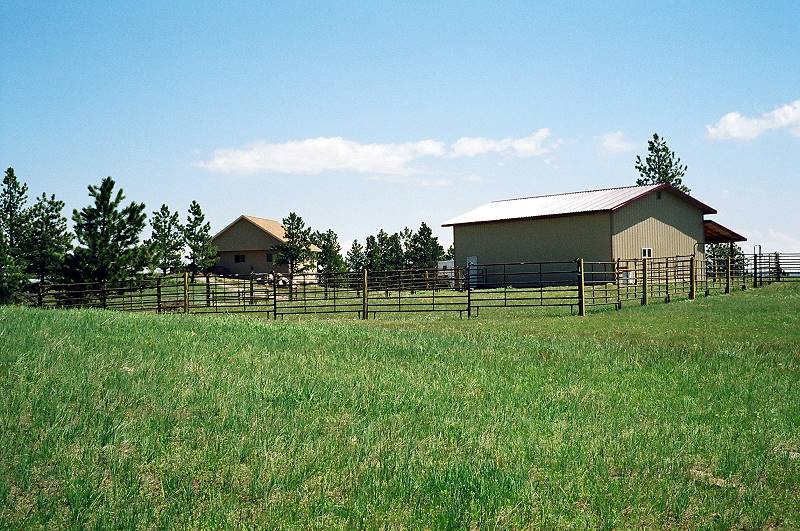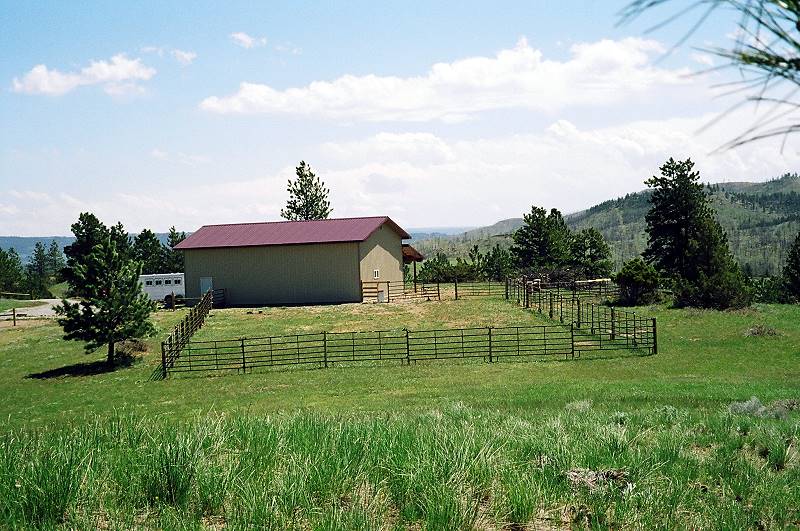 RECREATION
The Double Delta Ranch is home to a reasonable supply of mule and white tail deer, which may be seen daily. Wandering onto or through the ranch on occasion my be elk (the owner has killed 2 on the ranch) black bear, coyote, bobcat and mountain lion. Upland birds are of grouse and partridge are common with bald and golden eagles seen seasonally.
Yellowstone River accesses are nearby for fishing, rafting and or migratory water fowl hunting.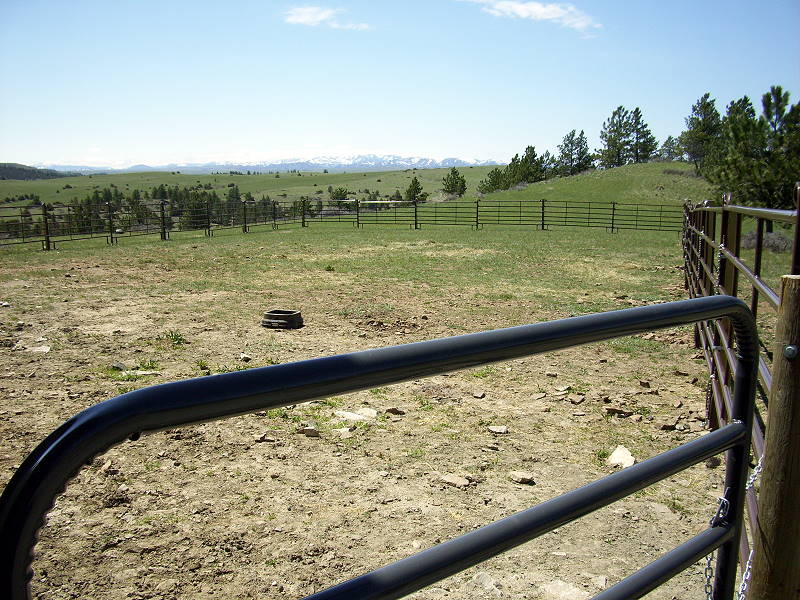 Hiking and horseback riding ventures are available on the ranch where the Owner has cleared trails thru the pines and along rock outcrops. A parcel State owned land may be accessed ¼ mile away and Forest Service trails are available as close as 16 miles. Many and more extensive trails into Mountain lakes, plateaus and rivers lie with 50 miles of this ranch.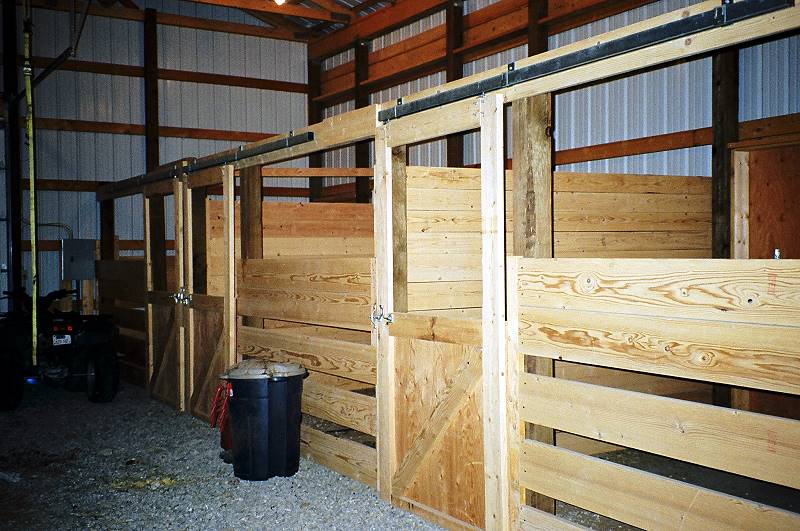 Broker's Comments:
You will find the "Double Delta Ranch" spic and span with most things new and certainly well cared for. Views that most people can only dream of, accessible yet private, and in the heart of the Big Sky Country.
PRICE
$799,000.00
(under Nov. 2011 appraisal)
(Maps below)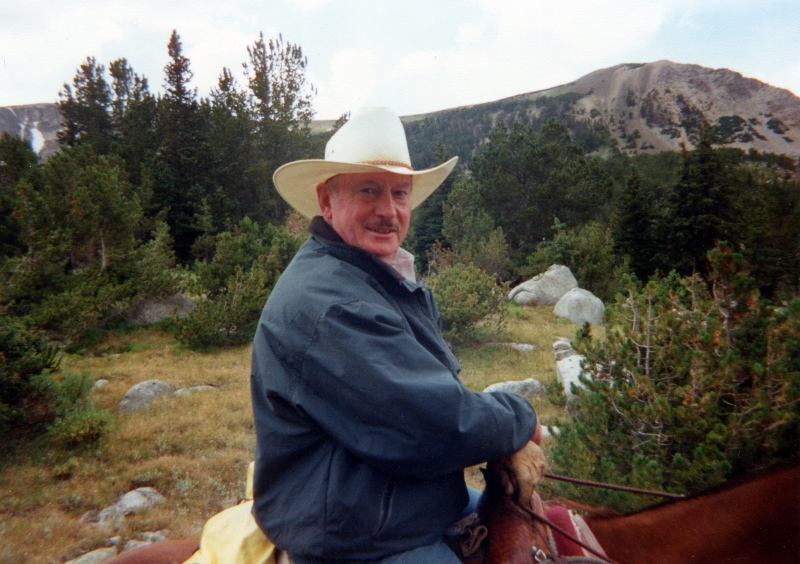 Neil E. McCaslin - Broker/Owner
51 Nye Road - P.O. BOX 752
Absarokee, MT 59001
Office (406) 328-4085
Cell (406) 321-0340
Email: Neil@McCaslinLand.com
* The statements made herein while not guaranteed are from sources deemed reliable, and maps are for visual reference only. This offering is subject to prior sale, change or withdrawal without notice.
Maps