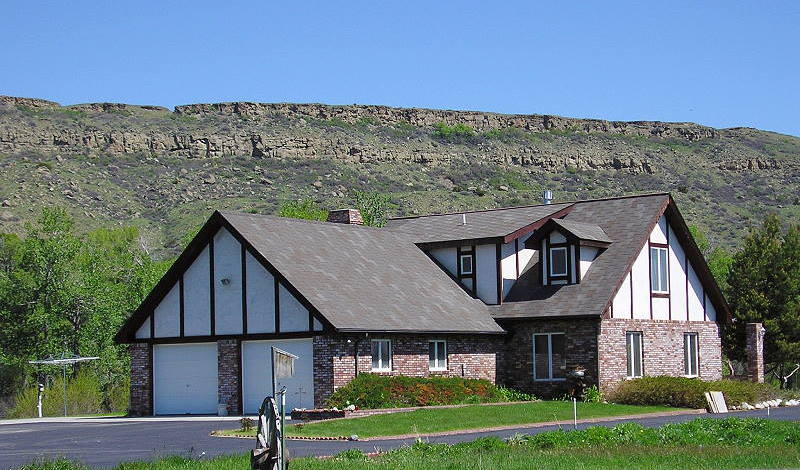 STILLWATER RIVER HOME
Absarokee, Montana
LOCATION – ACREAGE
This home is neatly located only 1-1/2 miles NW of Absarokee, Montana along the Stillwater River.  The property is 4.77 acres in size with 450 feet of river boundary including a small island area.  The property is situated on the NW corner of a high end subdivision with its westerly boundary being common with an area having a low probability of future home construction so as not to disturb views of the mountains.
HOME
A very tastefully designed 2 level frame home of quality construction with brick veneer to the roof line.  The main level is 1438 square feet with a main entry area, open kitchen and eating area with rocked wood stove unit, living room with bricked wall and wood burning fireplace, utility room open to garage, 2 bedrooms and 1-3/4 baths.
The second level consists of 906 sq. ft., with a large master bedroom, walk in closet area, office and large master bath with rocked gas fireplace, steam shower and raised tub.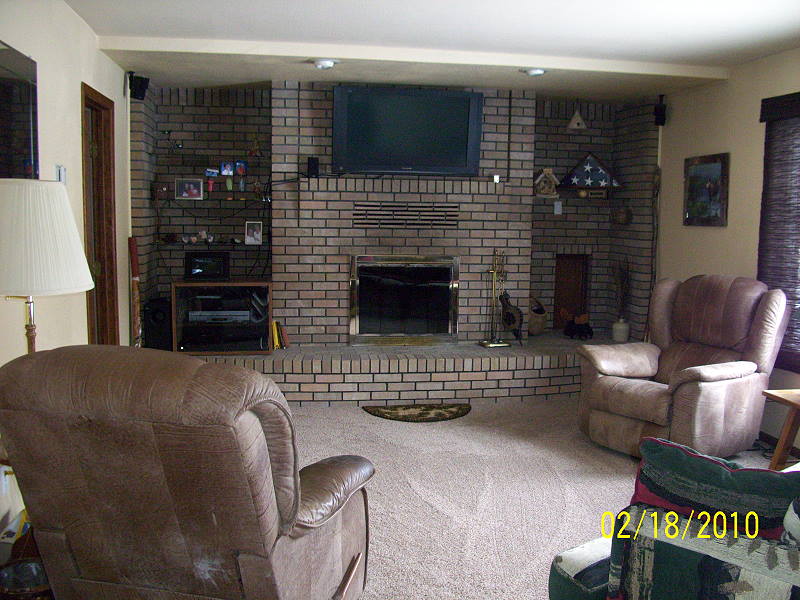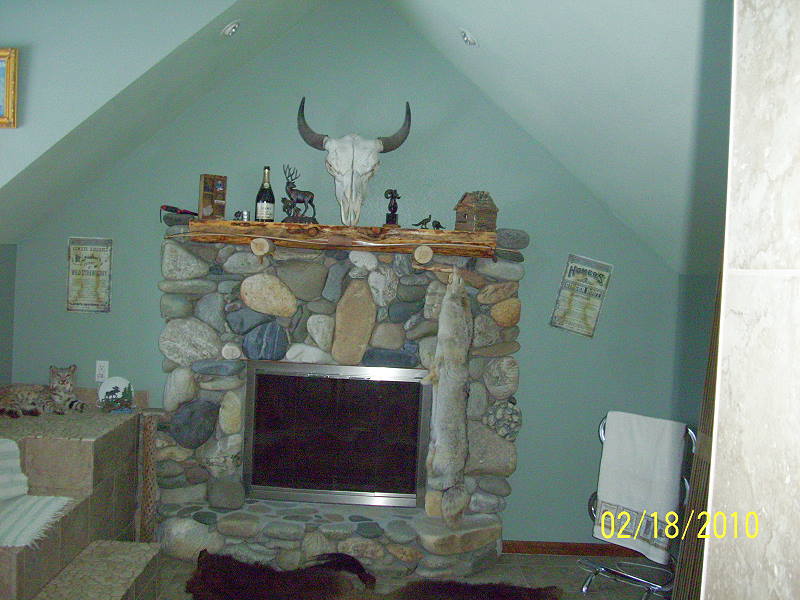 OUTDOORS
There is approximately 1 acre of lawn irrigated by water rights from the Stillwater River with the Owners own pump.  Landscaping is attractive with the use of trees, wild flowers and native vegetation to enhance the open spaces and use of the river boundary.  The "back" yard is set up for recreation, entertaining and enjoyment of the river from the deck to the small island.  You can mow grass to the rivers edge, launch your raft or canoe, hang your hammock or walk the river and fish for miles.  Deer are common to the area and an occasional bear wanders through.  Water fowl and birds are abundant.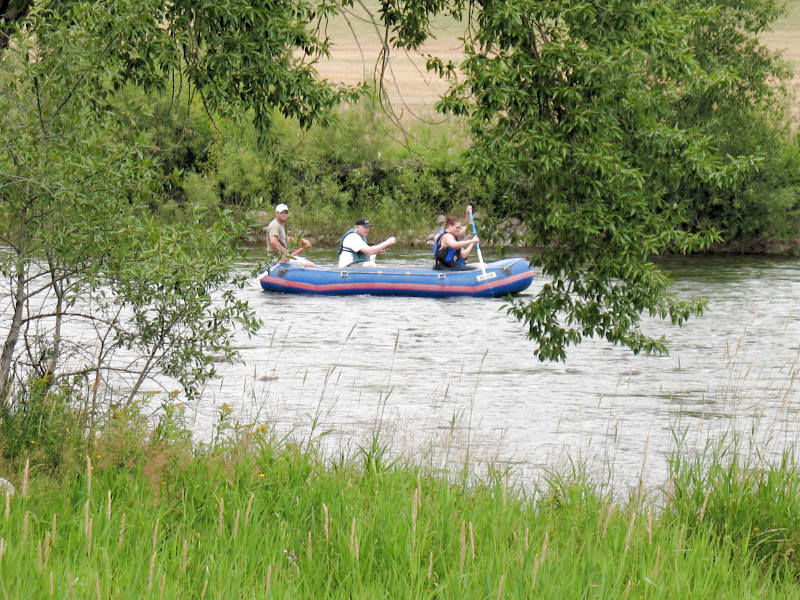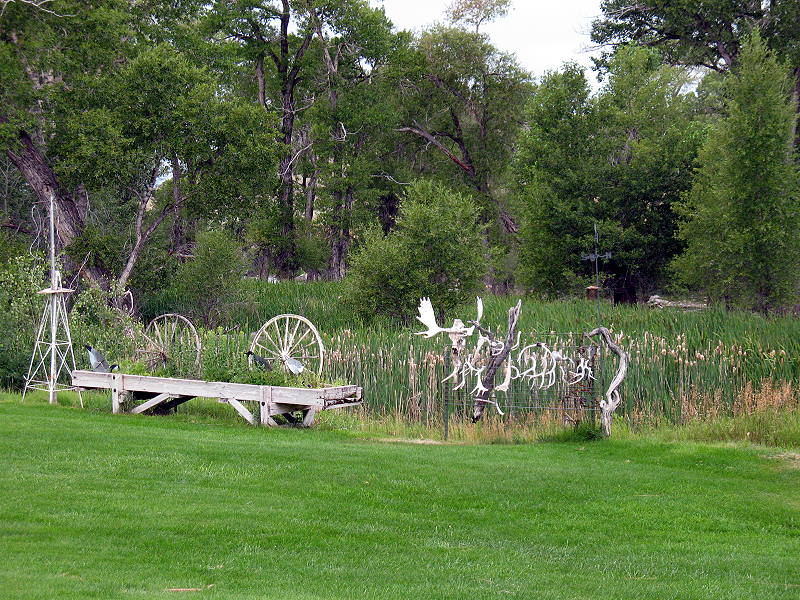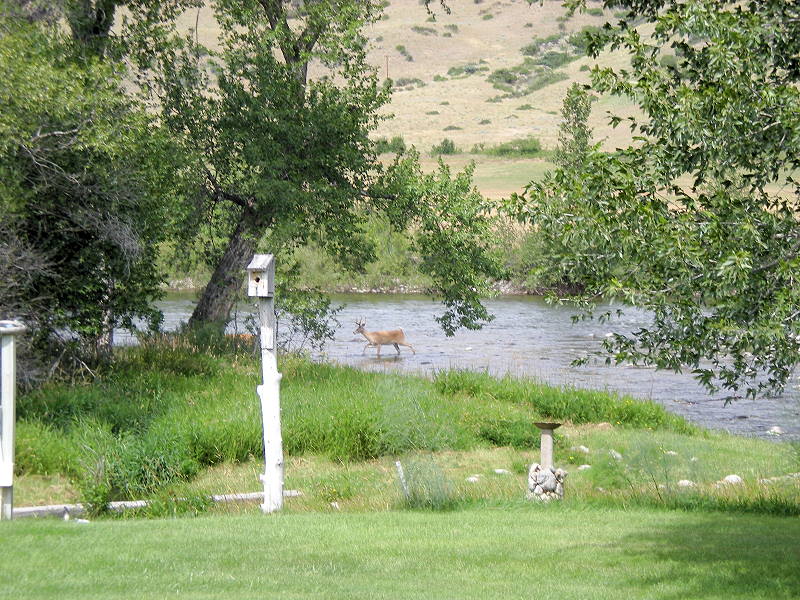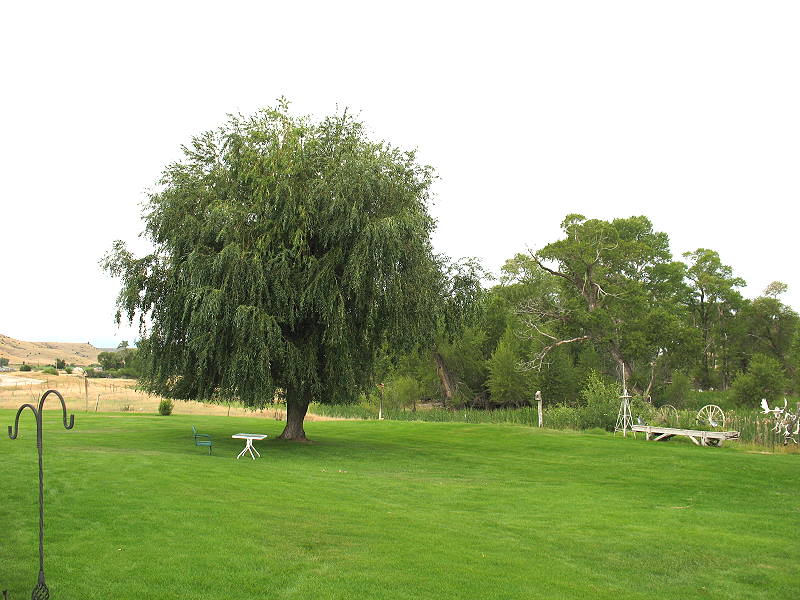 UTILITIES

City water is provided but the home has its own septic.  It is on natural gas and electrical services.

REMARKS

This is an exceptionally well built and designed home positioned to enhance the enjoyment of nature, mountain views, wildlife and the Stillwater River. You can fish from your back yard or launch a canoe or raft with ease.  Plenty of privacy exists with your second lot to the east and to the west is open space, and to the north are trees and the river.  This is the ultimate.

PRICE

Offered at $575,000

Price Reduced!! $495,000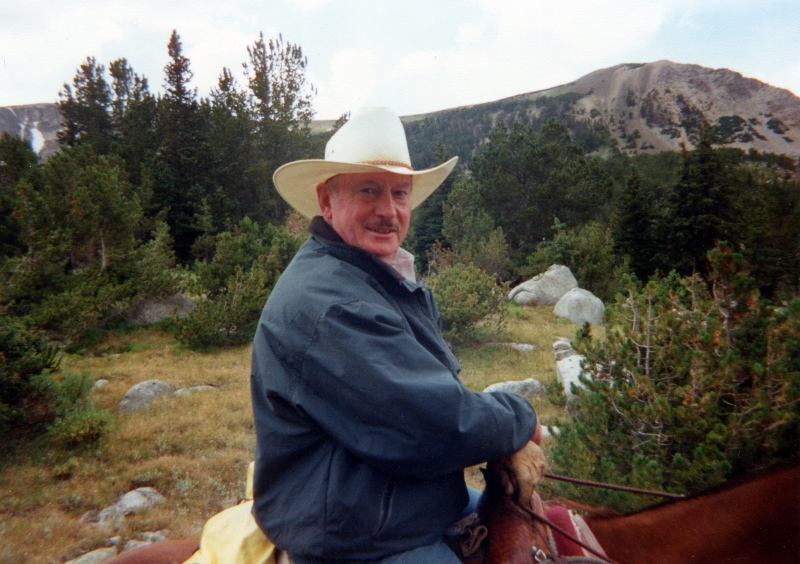 Neil E. McCaslin - Broker
51 Nye Road  -  P.O. BOX 752
Absarokee, MT 59001
Office (406) 328-4085
Cell (406) 321-0340
* The statements made herein while not guaranteed are from sources deemed reliable, and maps are for visual reference only.
This offering is subject to prior sale, change or withdrawal without notice.