RV/MOBILE HEAVEN
ABSAROKEE, MONTANA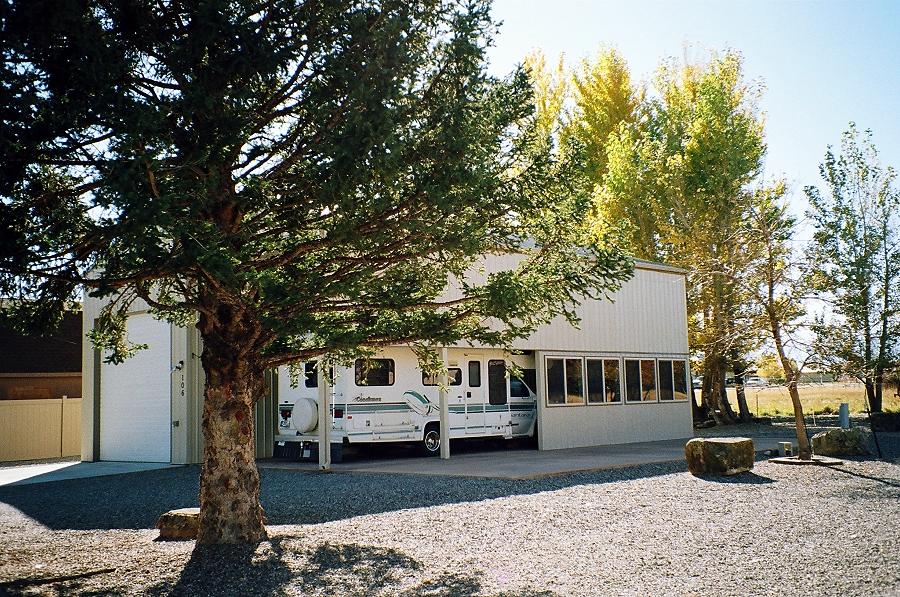 LOCATION:
Quiet street, one block from Grade School in Absarokee, Montana.
Absarokee offers basic services including a medical clinic, K-12 school system, grocery store, churches, hardware store, vet clinics plus more. Approximately 1000 people reside in the town of Absarokee and it is considered progressive. The school system K-12 is noted for academic quality, its competitive sports program and is located within walking distance of this home. Billings, Montana; Montana's largest city is approximately 55 miles away having major shopping centers, commercial airline service, major medical centers and hospitals; can cover all your needs.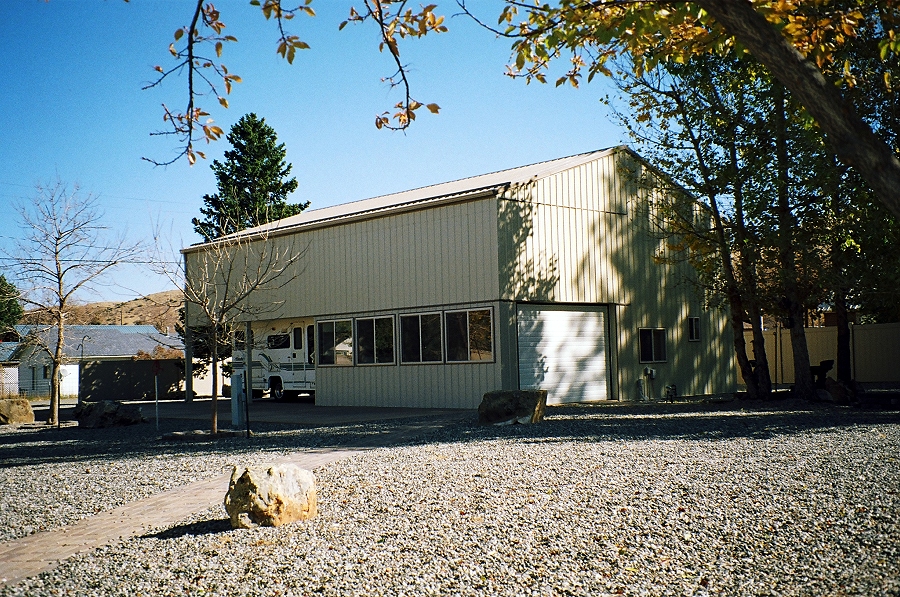 LOT:
A beautifully manicured 125 X 140 foot lot bordering open space to the south. The entire lot is gravel surfaced 4 inches deep over plastic to control weed growth but there is a scattering of trees for shade, landscaping and seclusion. A small rocked sitting area for outdoor activities and relaxation.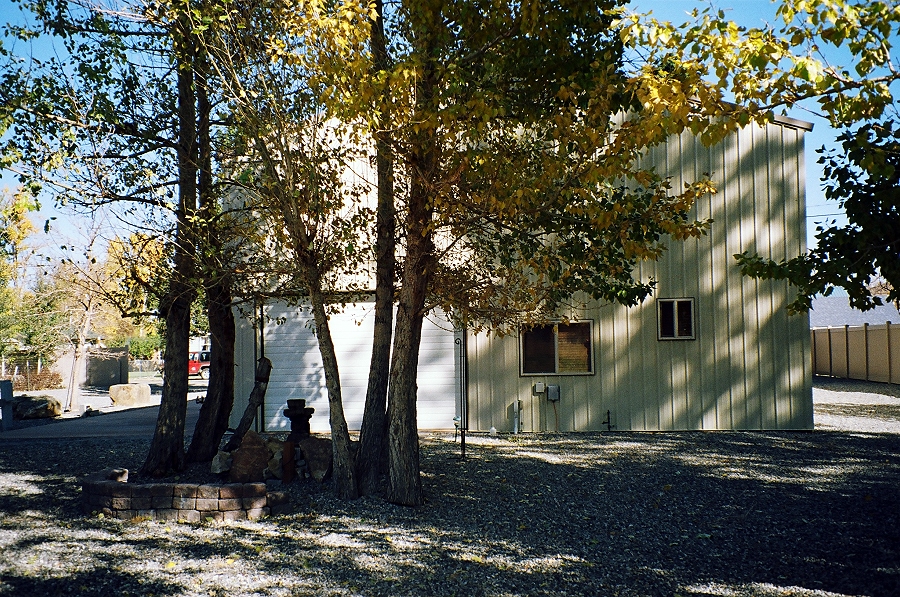 MONTANA RV/MOBILE:
This was built for accommodating a mobile home plus a RV resulting in 2 outdoor hook-ups into the city sewer system. Certainly a modular or even stick built home could be placed or constructed on the property.
FENCE:
A quality 6 foot high PVC fence is constructed on the east and west sides and ½ of the North side for beauty and privacy. The south side is barb wire fence open to mountain views.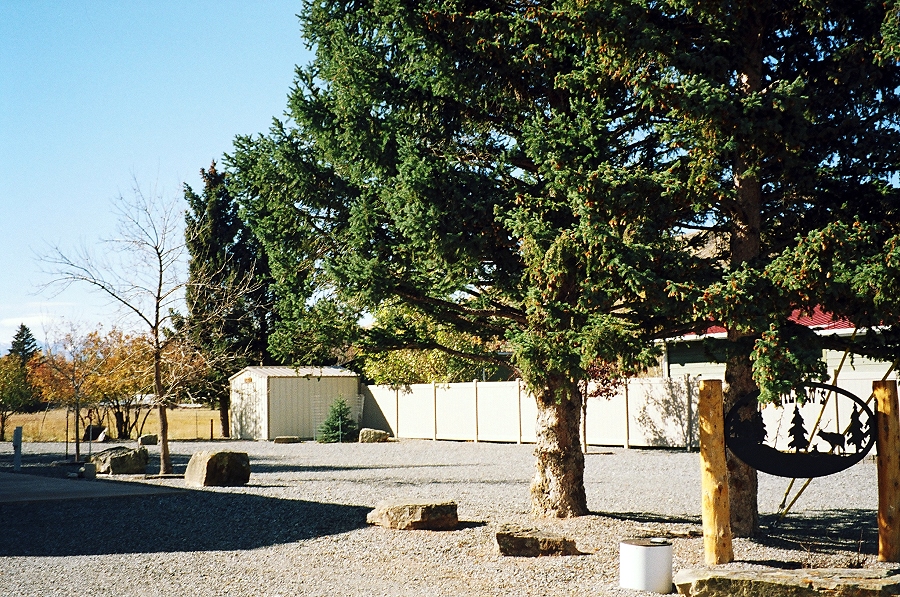 BUILDING:
The metal building has roof coverage of 32 X 44 foot with half enclosed and half open on 2 sides. The enclosed portion is a garage, shop, or storage area with a 12 X 12 foot overhead door on the north half, then an enclosed insulated personal service area in the south half. The service area has a three quarter bath, utility area with washer and dryer, a lounging area and closets. The entire building area has concrete flooring plus a 12 foot entry pad and 45 X 16 foot pad for RV parking.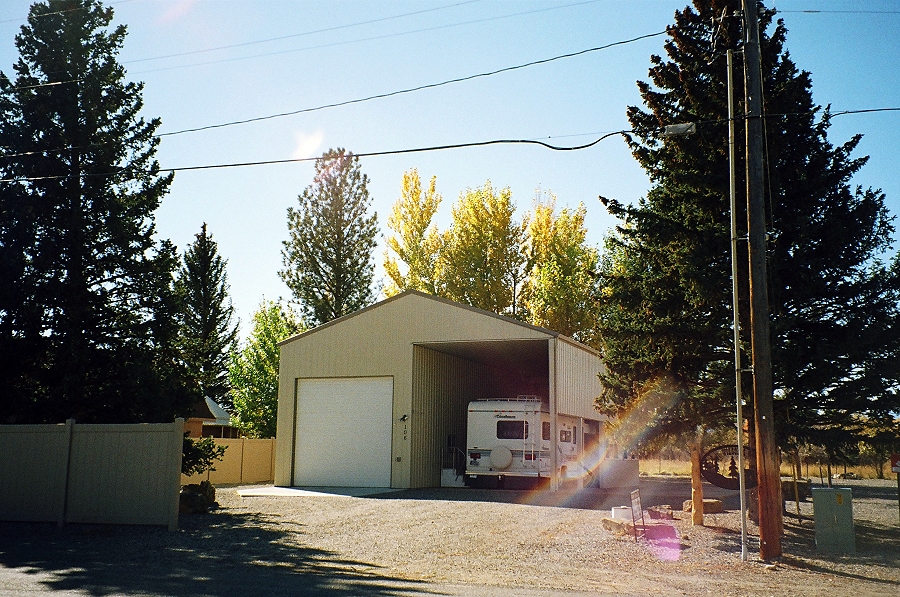 RECREATION:
Absarokee, Montana was historically a part of the Crow Indian Reservation and for many years the Crow Indian Agency Headquarters existed at Absarokee. The name originates from the crow Indians who, in Hidatsa language, were referred to as Absarokee or "Big Beaked Bird." The white man referred to them as "Crow." This being part of history, the old "Bozeman Trail" also came near the town of Absarokee.
The area is noted for its fly fishing of blue ribbon quality on the Stillwater and East and West Rosebud Rivers. Yet within a short hike or horseback venture one can get into hundreds of lakes in the Absaroka-Beartooth Wilderness which borders Yellowstone National Park.
Big game hunting for deer, elk, moose, black bear, mountain lion and wolves are abundant in this area not to ignore upland game birds and water fowl.
Red Lodge Mountain, one of Montana's great family ski resorts is an hour drive away.
Numerous trails into public lands (the mountains) are very accessible for the hiker or horseback enthusiast within 30 miles of Absarokee.
BROKER'S COMMENTS:
This certainly has the looks of a home base of a RV or mobile Home parking for someone not living full time in the area and is masterfully planned as such. On the other hand it would make a great home site that would have limited maintenance and ease of care plus a great building for a shop or income endeavors.
PRICE
$164,900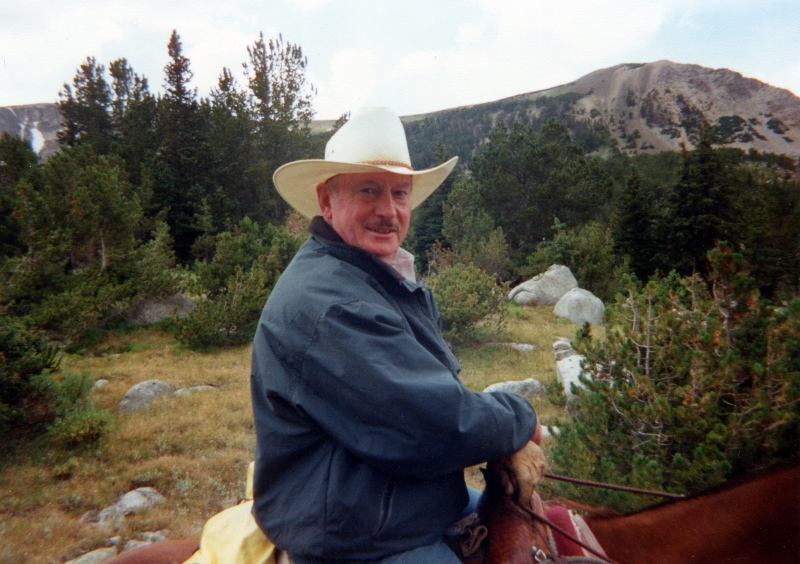 Neil E. McCaslin - Broker
51 Nye Road  -  P.O. BOX 752
Absarokee, MT 59001
Office (406) 328-4085
Cell (406) 321-0340
* The statements made herein while not guaranteed are from sources deemed reliable, and maps are for visual reference only.
This offering is subject to prior sale, change or withdrawal without notice.